Recent Reads (9/3/20)
Mercedes-Benz introduces a new S-Class, McLaren Automotive gets lucky, WGN enters the cable news fray, Rolex has a new Submariner you can't buy, Falwell falls, Brooks Brothers bought ... and more
Automotive: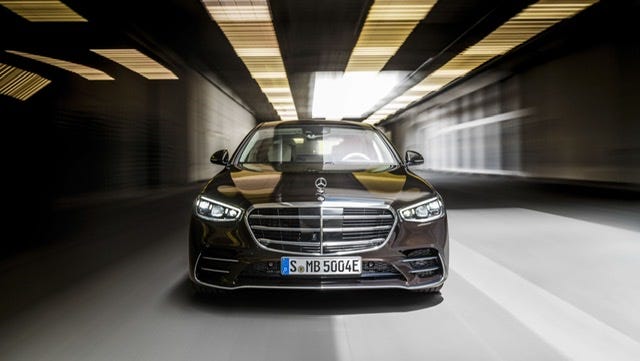 The periodic arrival of der neue Mercedes-Benz S-Klasse typically heralds a seminal moment in automotive culture; with apologies to a certain Detroit by-way-of New York by-way-of Detroit carmaker, the S-Class is the true "Standard of The World," at least in my opinion. Car & Driver examines the historical context of the big Benz.
---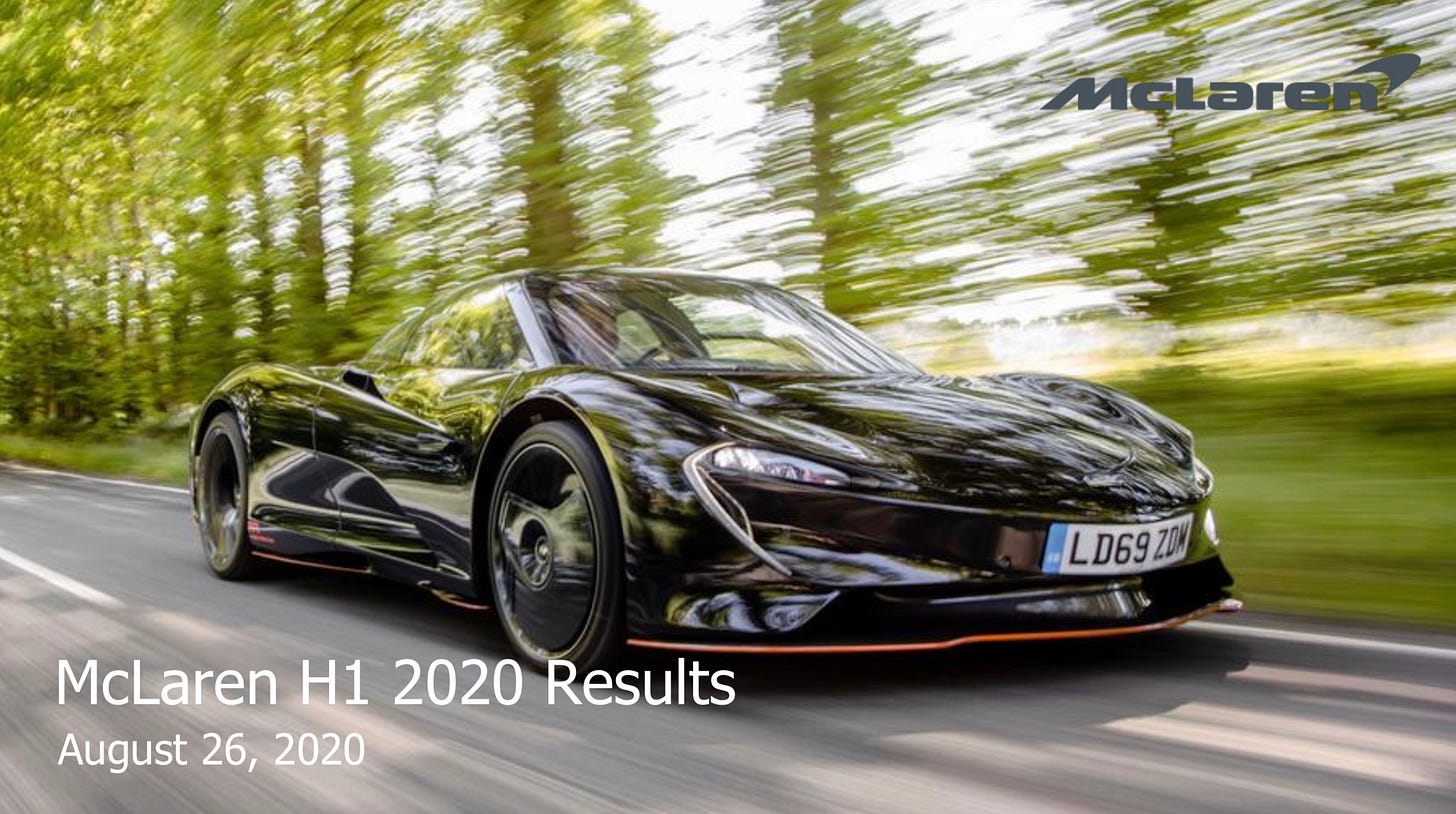 Long-time devotees of Evo Magazine might recall the contributions of "Secret Supercar Owner," who chronicled his ownership experiences with a rotating cast of exotic conveyances. He continues to write pseudonymously for his own website and has recently provided his insightful commentary regarding McLaren's year to date financial performance.
---
Chicago: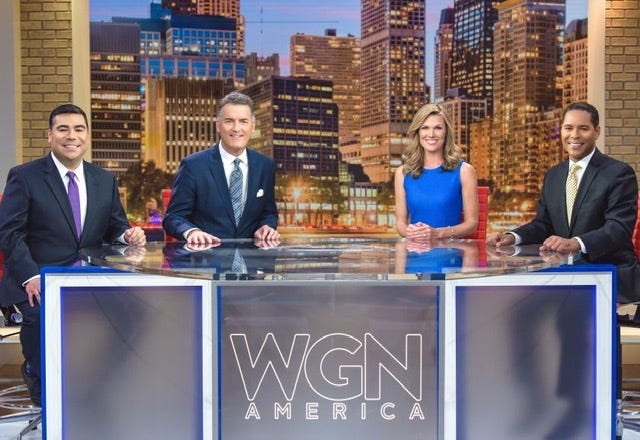 I lived in Chicago for nearly five years, beginning in late 2015 and concluding this month (to return "home" to Atlanta). Although I was hardly enthused about moving to Chicago or living in Chicago, I had at one point aspired to learn a great deal about the city, even if I had no intention of putting down long-term roots: I wanted to learn the various neighborhoods and suburbs, the reputations of elected officials, the local news anchors, the inside jokes about traffic patterns, the commercial jingles for Chicagoland businesses that people my age would recall from their childhood, and all of the minute pieces of miscellaneous trivia that would make Chicago feel like "home," however temporarily.
I didn't achieve my goal, for a few reasons:
Chicago, in its broadest definition, is a rather expansive place - who knew?

I didn't grow up in Chicago, and incorporating all of that knowledge is - based on my experience - very difficult for an outsider. The author Thomas Wolfe - who is, confusingly, not the same author named Thomas Wolfe who created the character Sherman McCoy - famously warned You Can't Go Home Again. As far as I'm concerned, I'm not sure that I can go anywhere other than home, at least for the long term.
During my five years in Chicago, I don't think I watched more than a few minutes cumulatively of WGN, Chicago's local, independent news station. I was only familiar with WGN prior to my midwestern arrival because I watched syndicated, wholesome cable programming on WGN as a child of the 1990s.
I was a bit surprised to learn this week that WGN is launching a nationwide cable news show that will compete with the established, entrenched programming in the space. My immediate reaction as someone who (1) thinks about corporate strategy almost reflexively (courtesy of undergraduate training in the dismal science and nearly a decade of corporate advisory) and (2) is a member of the oft-maligned #millennial generation is blithe indifference: For all the cultural touchstones that millennials have allegedly slain, I believe that two of the biggest sacred cows with respect to millennials are (1) cable news and (2) chain restaurants (of the Applebee's, Chili's, etc. ilk). I know hardly anyone in my age group who consumes cable news or Triple Dippers™ - my generation is not the target audience for either.
---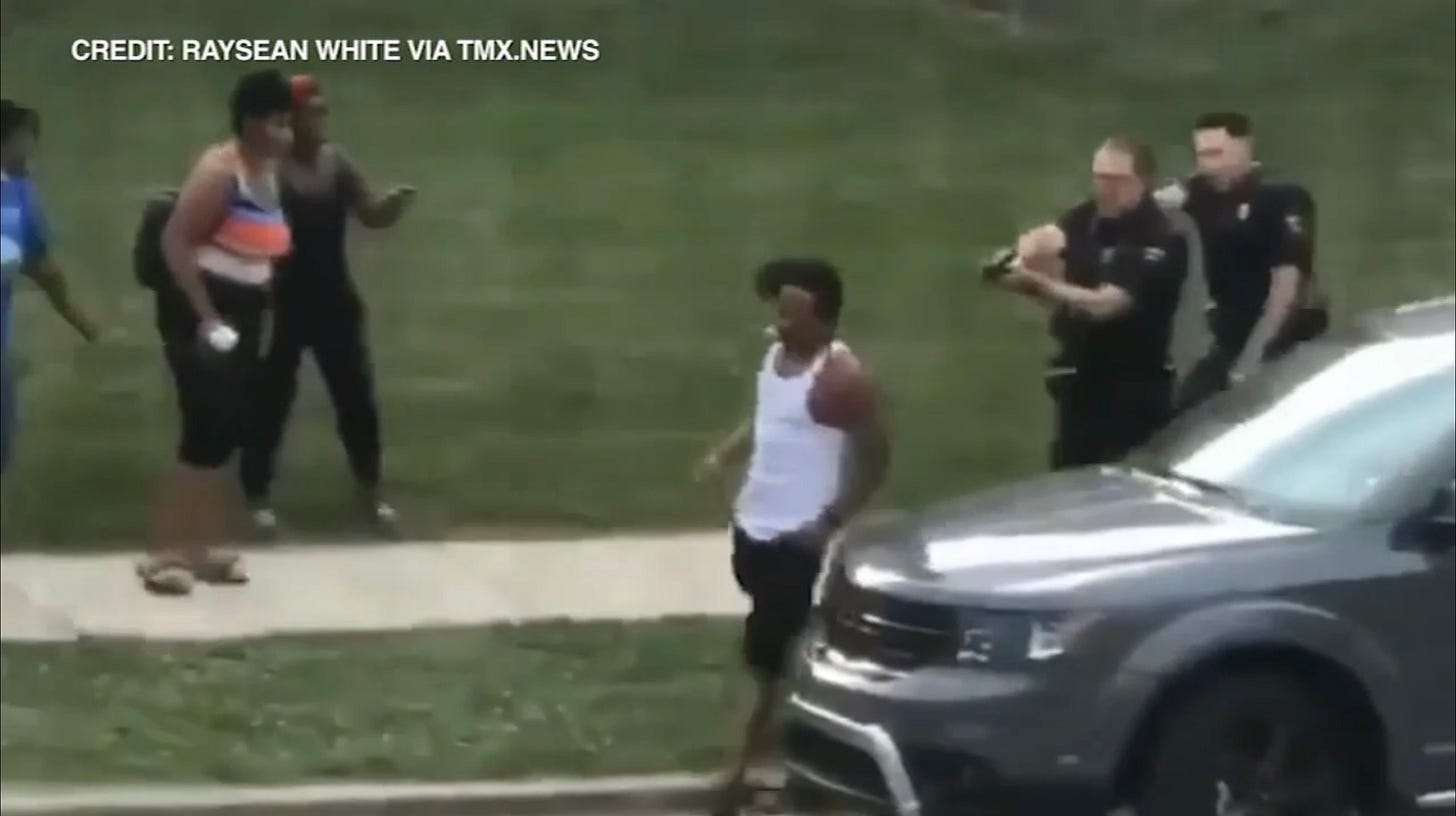 Another example of why The Windy City is not my kind of town:
A federal intelligence alert obtained by the ABC7 I-Team has gone out to Chicago-area law enforcement with an ominous warning: nearly three dozen cold-blooded street gangs "have formed a pact to 'shoot on-sight any cop that has a weapon drawn on any subject in public'."

The "situational information report" from FBI officials in Chicago dated 8/26/20, states "members of these gang factions have been actively searching for, and filming, police officers in performance of their official duties. The purpose of which is to catch on film an officer drawing his/her weapon on any subject and the subsequent 'shoot on-sight' of said officer, in order to garner national media attention."
Full article here.
---
Horology: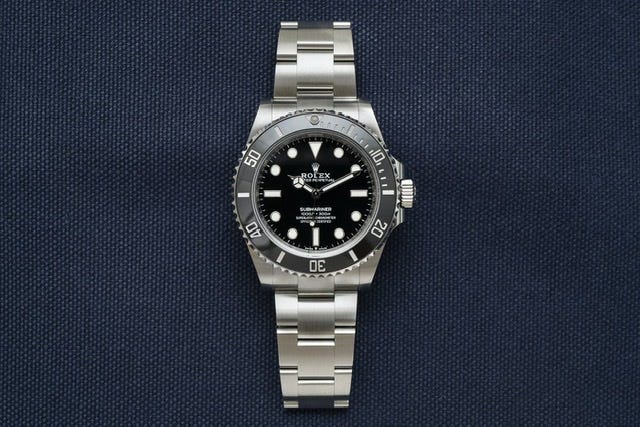 Among the far-reaching consequences of the COVID-19 pandemic is the mortal peril that trade shows and conferences face. Despite long and distinguished legacies, the two largest Swiss watch trade shows were canceled this year - no surprise: Watches & Wonders fell first, followed by Baselworld, which was "postponed" in "not dead yet" fashion before eventually succumbing. The departure of Rolex delivered the death blow.
Rolex has decided to present its latest models digitally, in a move that has had de minimis impact on consumers and watch enthusiasts - who consumed the latest product offerings and commentary from home - although it has deprived journalists of an opportunity to go to Switzerland, take live "wrist shots" of the latest models under bright fluorescent lights in crowded exposition booths, and subtly remind their followers that the cool kids are in Switzerland while the losers are stuck doing something comparatively dull, like working.
Rolex's annual product offering update typically underwhelms enthusiasts; there is usually a combination of small tweaks - whether technical, aesthetic, or both - to less desirable models, and - less frequently - there are changes to Rolex's most desirable models. This year brings a new Submariner, which is arguably the iconic essence of Rolex; can you discern the differences between these two watches?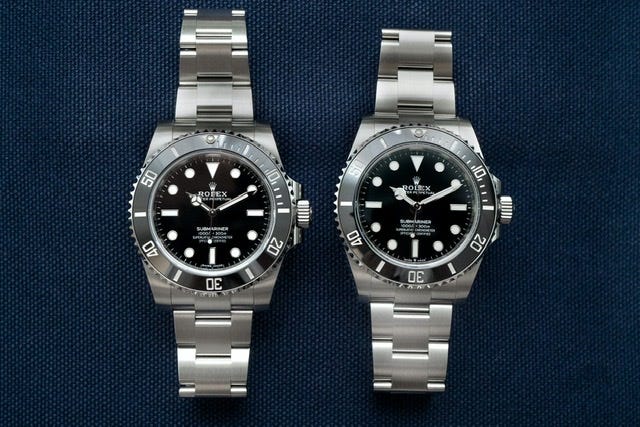 This is not a joke. The watch on the right is the new one, obviously. The differences between the two are vanishingly small, but the introduction of a new Rolex Submariner presages an impending stampede to authorized dealers across the globe, with an unremitting wave of lemmings jockeying to acquire the updated dive watch so that they can bask in the warm adulation of other "watch idiot savants," or hold an auction to quantify the degree of covetousness with which others seek the latest Submariner.
I have developed this keen understanding of Rolex psychology heuristically - I own one myself.
---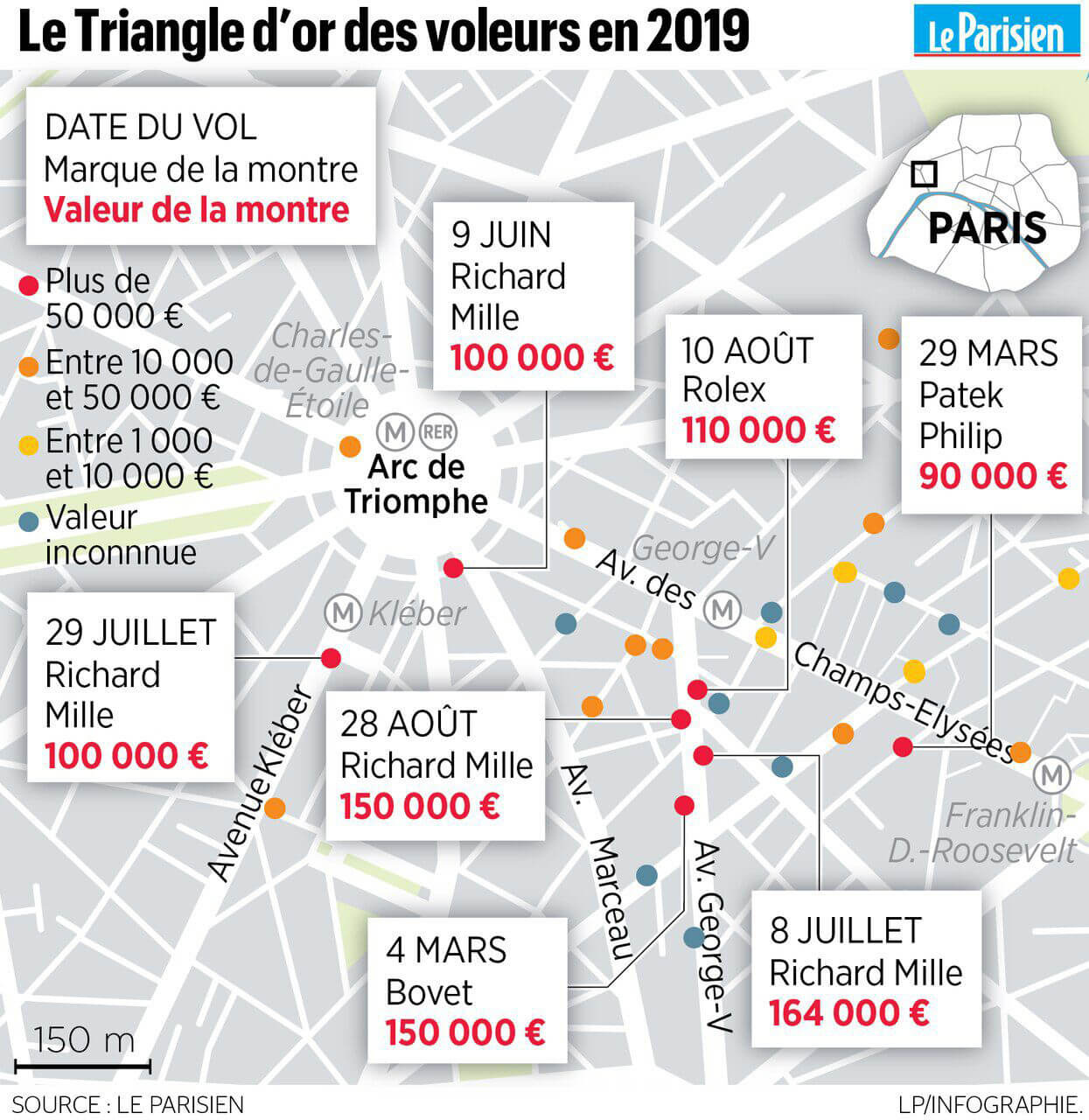 While you're preoccupied about your lowly position on your authorized dealer's waitlist for the new Submariner, you can while away the time by internalizing some good habits so that a mugger doesn't relieve you of your new desk-diver.
---
Long-form: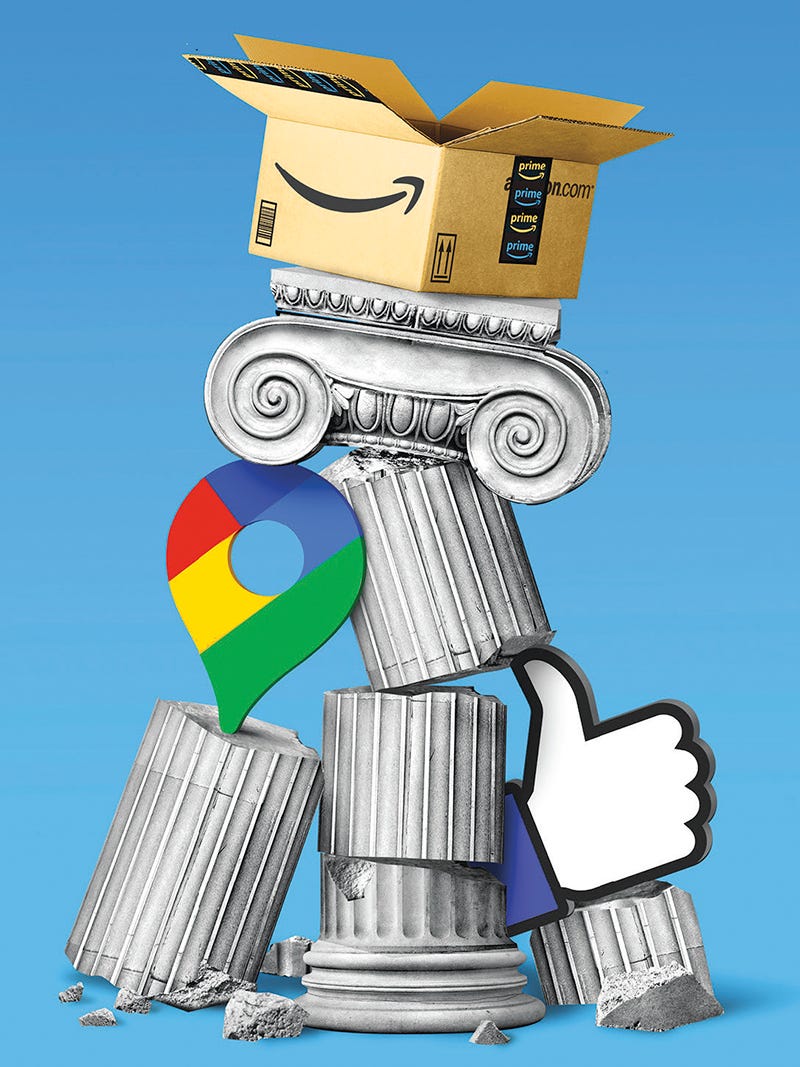 Harpers explores the degree to which large tech companies have embedded their claws into the body populace.
---
Schadenfreude: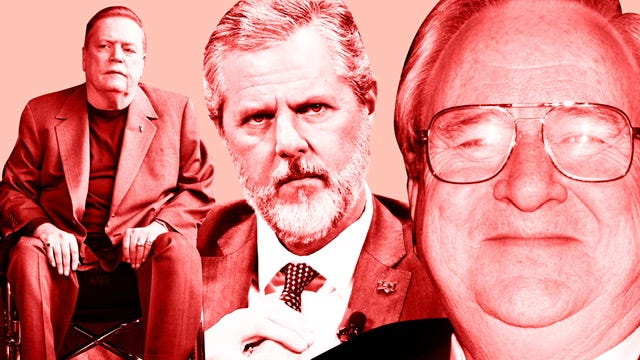 Larry Flynt derives pleasure from the downfall of the Falwell clan. This sordid saga makes HBO's The Righteous Gemstones seem a bit closer to reality!
---
Miscellaneous: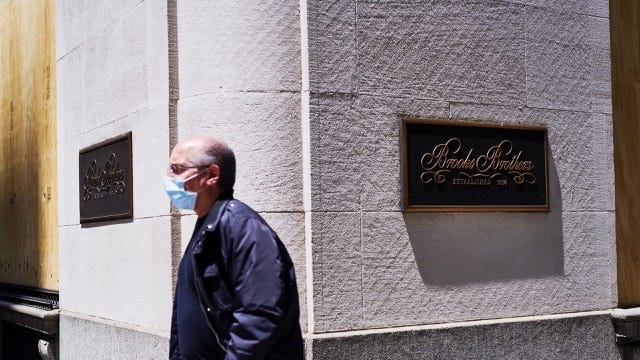 Brooks Brothers - the 202 year old retailer long perceived as the purveyor nonpareil of WASP fashion and lifestyle accoutrements - filed for Chapter 11 bankruptcy in early July, and appeared to have found a suitor in August. The clarity of hindsight affords Monday morning quarterbacks the opportunity to dissect the clothier's strategic blunders in postmortem:
Product offerings that failed to meet changes in customer demand (e.g., continued reliance on suiting in an increasingly casual world, apparent blindness toward the athleisure trend, and billowing cuts of fabric that didn't appeal to younger consumers)

Shortcomings in the brick and mortar footprint (i.e., an excess of stores in general, too many stores in the wrong geographies, and a surfeit of "flagship" locations)

Business shifts that alienated the core clientele (e.g., obvious - and rapid - declines in quality, inconsistent sizing for premium garments produced in third party factories, and poorly trained sales staff)
These headwinds were present before COVID-19 took off, so the pandemic was merely an accelerant of decline. It certainly doesn't help that a certain St. Louis-based attorney is the brand's most prominent spokesperson at present - note the signature Golden Fleece logo upon his chest: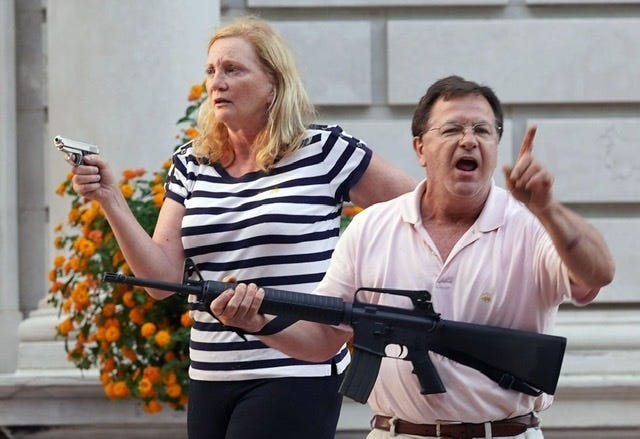 Brooks Brothers will be reborn under new ownership, of course. What form will the next iteration of the American icon take? The opinionated mavens at GQ have offered their input, while an Atlanta-based "southern gentleman" has provided his own divergent advice.
I suspect that the resultant Brooks Brothers will hew closer to the GQ prescription, which will be a profound disappointment to me: Brooks Brothers comprises the bulk of my closet, in particularly in terms of shirting - I have purchased hundreds of them over the years. Fortunately they're quite durable.
---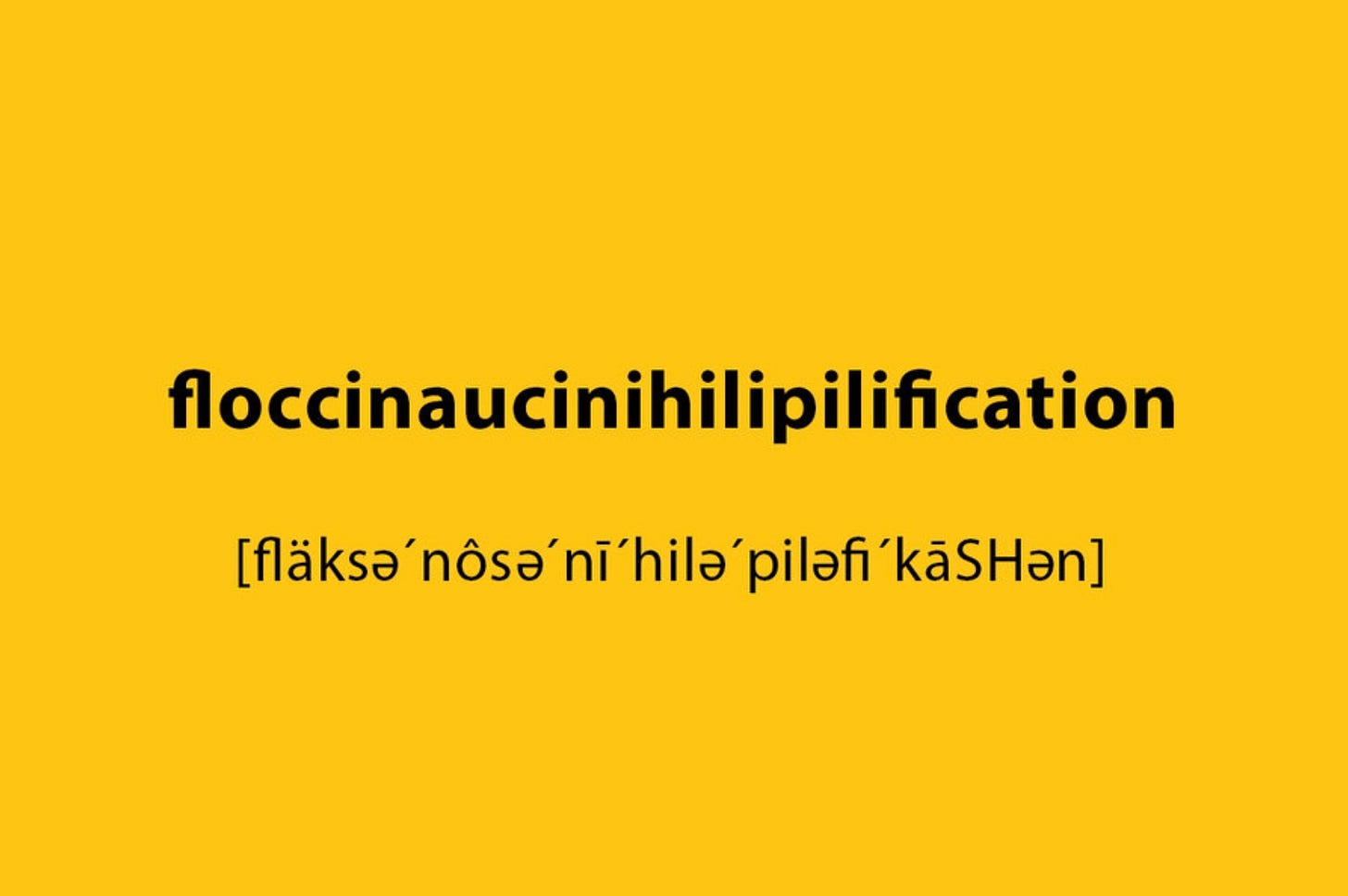 An uninitiated reader could be forgiven for concluding that the editorial stance of the Christian Science Monitor adheres to doctrine of the Church of Christ, Scientist. That's not really the case.
The Monitor considers sesquipedalianism in this article.
---